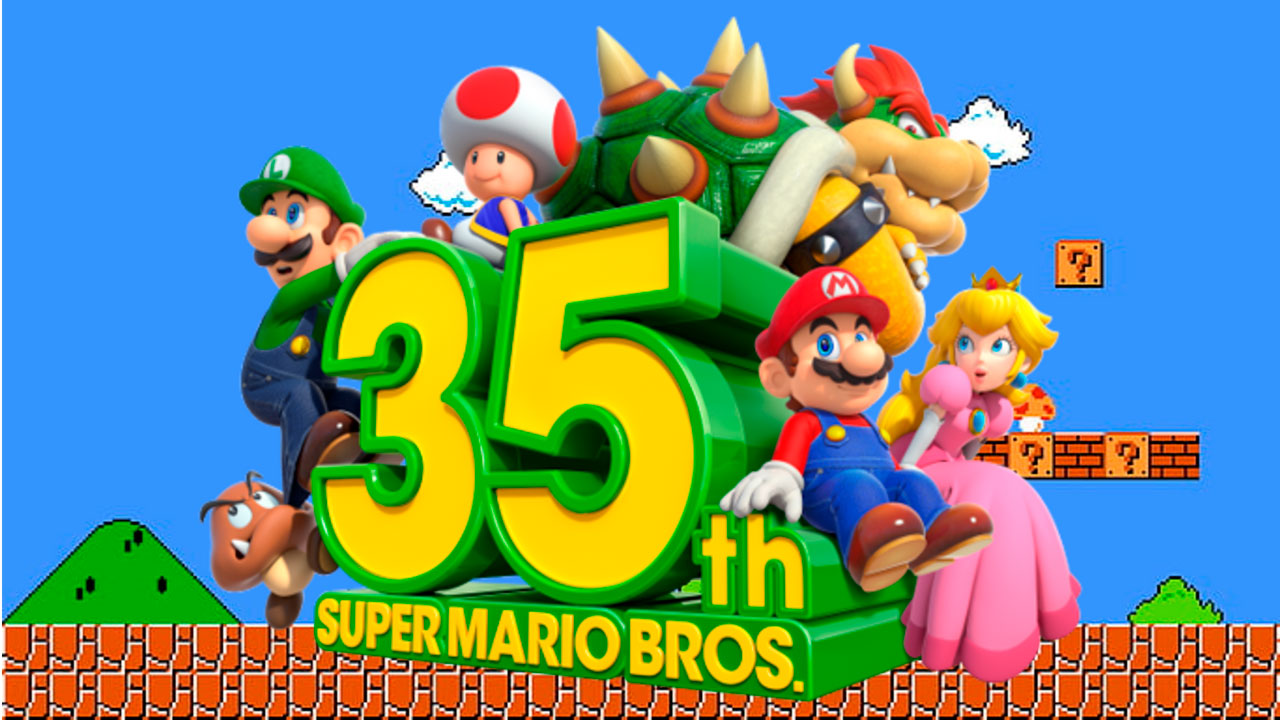 ¡Vuelve la clásica consola que revolucionó el mundo de los videojuegos!
¡Nada mejor para marcar el 35.º aniversario de Super Mario Bros. que Game & Watch: Super Mario Bros., disponible el 13 de noviembre! Esta consola especial incluye:

Super Mario Bros.
Super Mario Bros.: The Lost Levels
Ball (versión Mario)
Un reloj digital
Vuelta al pasado
La consola Game & Watch original salió a la venta en Japón en 1980 y fue la primera consola portátil de Nintendo. Ahora puedes hacerte con un pedazo de historia con este nuevo modelo: una consola Game & Watch dorada que incluye el juego original de Super Mario Bros., un reloj digital y más.
¡Juega a Super Mario Bros. al más puro estilo Game & Watch!
¡Salta sobre precipicios, pisotea a los Goombas e introdúcete en tuberías como en los viejos tiempos! Eso sí, ahora cuentas con controles más precisos gracias a la cruz de control de la consola. Juega en solitario o pásale la consola a un amigo para competir entre vosotros.
¡Hay Mario para rato!
¿Buscas algo un poco más desafiante? Super Mario Bros.: The Lost Levels no te dará ni un respiro. Por otro lado, si quieres entretenerte de manera más relajada, échale un ojo a Ball, que viene con un toque muy de Mario.
Hora de divertirte
El reloj digital que incluye la consola reproducirá hasta 35 animaciones distintas a medida que pase el tiempo. ¡Algunas de ellas están protagonizadas por amigos y enemigos de Mario! Aprovecha para echarle un ojo al reloj cuando te tomes un descanso de rescatar a la princesa Peach.
¿Qué incluye la caja?

1 × consola Game & Watch: Super Mario Bros.
1 × cable USB-C